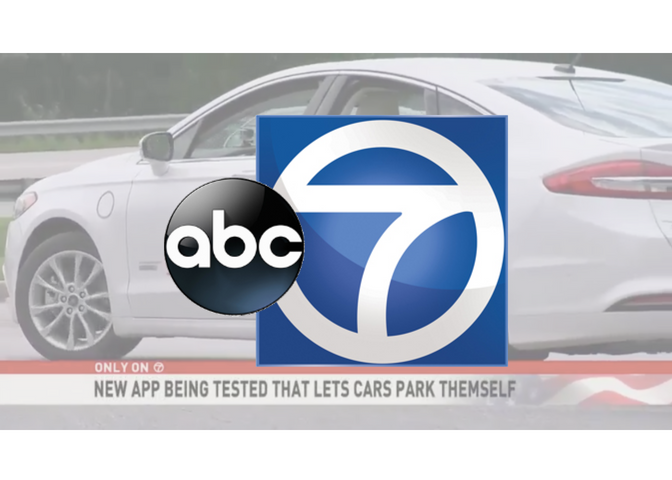 STEER: New App Being Tested Lets Cars Park Themselves
ABC7- WJLA aired this segment on August 9th, 2018 spotlighting STEER and the technology coming very soon to Maryland residents. Watch the video and read the original article by Sam Sweeney here.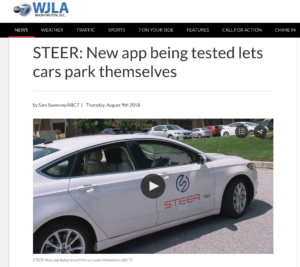 JESSUP, Md. (ABC7) — Not every day do people leave their offices and run outside to snap a picture of a Ford Fusion driving by, but that's what happens when you see a moving car with no driver.
Meet STEER —the Jessup, Maryland, startup that just invented an app designed to park your car with the touch of a button.
Anuja Sonalker founded STEER in 2016.
In two years, she developed a small device that allows most cars made after 2012 to park themselves. STEER says Americans spend on average 107 hours a year looking for parking. With their technology, users of the app could soon drop their car at the front door of a mall, airport or office building and let it find a parking spot on its own.
This is how the system works: You pull up your car to your office. Put it into park, get out for your workday. After simply pressing valet, your car will go and park.
When you're ready for pick up, simply press the button and the car will meet you where you dropped it off.
STEER's technology is mostly hidden in your car, with a camera on your dashboard.
The app will only work in parking lots enrolled in STEER's service.
BWI Airport could be the first airport to use STEER technology. It's currently a testing ground. If successful, the system could free up a lot of space.
"You can shrink the parking spots by up to 20 percent because the doors don't need to open because there's no passenger or driver who needs to get out," said Sonalker.
STEER is working on pricing, but the company says it should be affordable for almost anyone when it launches next August.